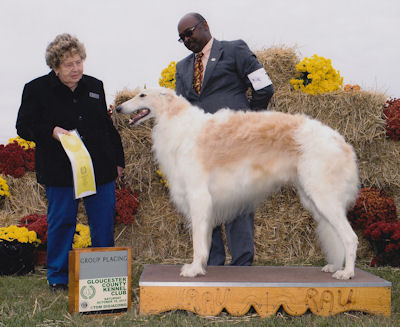 the group placing
CH Aruzia Ridgeside Champagne Moon at Joyous Gard, CGC
(RBIS MISS GCHS Aruzia Priority One JC, CGC, ROMX-C x GCH Borscana Coyote Latrans JC, ROM-C)
Born August 13, 2010 White & gold spotted male HP38370804 CHIC#84794 pedigree
Breeders: Lorrie & John Scott
Owners: Joy Windle (Joyous Gard) & Ron Williams (Ridgeside)
Eddy finished quickly, starting with Reserve Winners Dog at the May 2012 BCDV Specialty. June 17, 2012, Eddy won a 3 point major and Best of Breed over specials. July 19, 21 & 28, Eddy won a total of 4 points. August 5, Eddy won Best of Breed over specials for a 3 point major. October 6, a two point win for Eddy. Another two point win on November 25 for Eddy. One final point on December 16, 2012, gives Eddy his Championship. March 3, 2013, Eddy earns his Canine Good Citizen title. March 13, 2013, Eddy starts his GCH title by winning Best of Breed over other specials for a 3 point major. Eddy won a Group III October 19, 2013, handled by co-owner Ron Williams and is pictured above with judge Lena Tamboer. On December 7 & 8, Eddy was Select Dog for two 4 points majors.
Pictured below, winning his final point for his Championship, with judge Candace Way, handler & co-owner Ron Williams and co-owner Joy Windle. Eddy lives with Joy Windle and Eddy's litter sister Phoebe.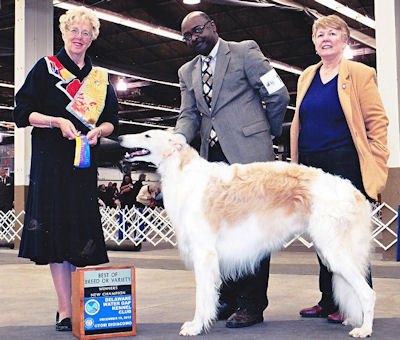 Pictured below, November 2012, with judge Robert Frost and our friend Elisabeth Szymanski.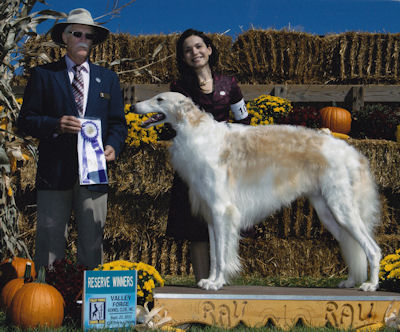 Pictured below with judge Patti Neale and our friend Jennifer Zucker, handler.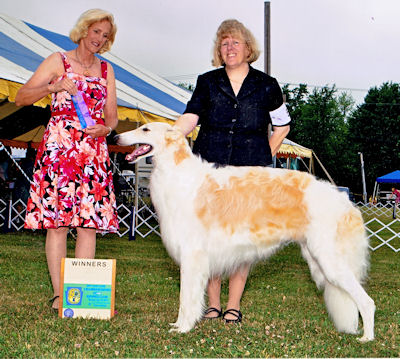 The yearling Eddy is pictured, below, with handler & co-owner Ron Williams.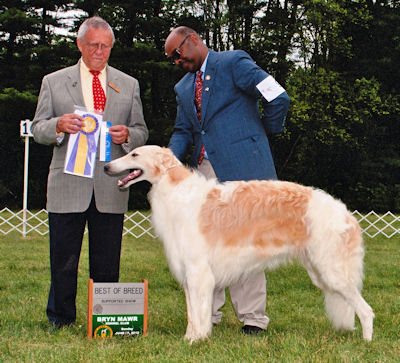 Eddy and littersister Phoebe are pictured below at 8 months of age.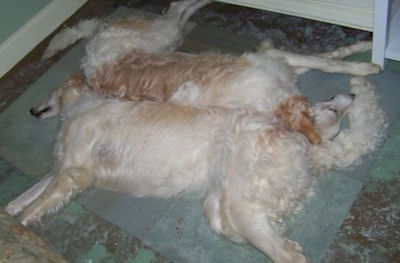 5 month old Eddy with co-owner Ron Williams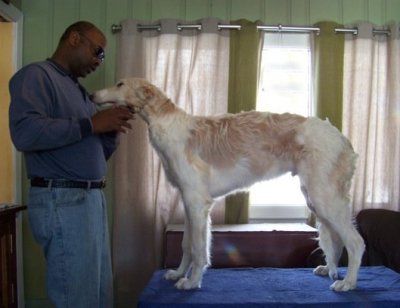 3 month old Eddy with his great grand father, CH Aruzia Joyous Nitefire Dance RN JC CGC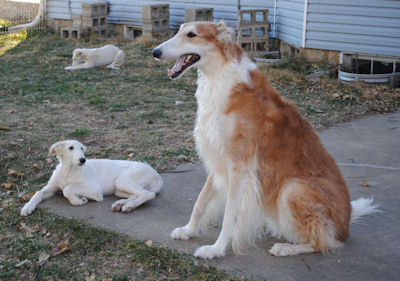 Several pictures below of 3 month old Eddy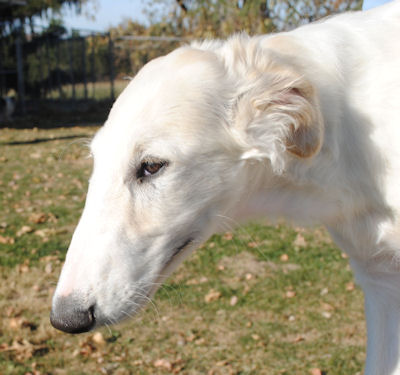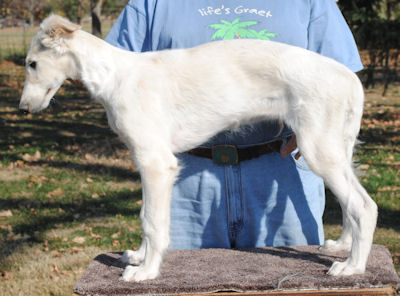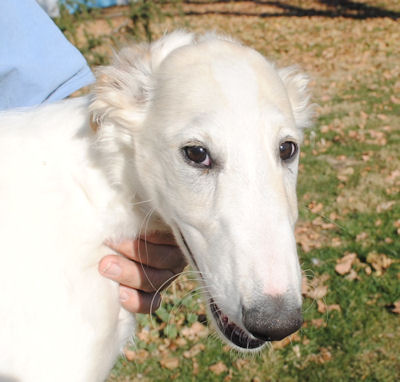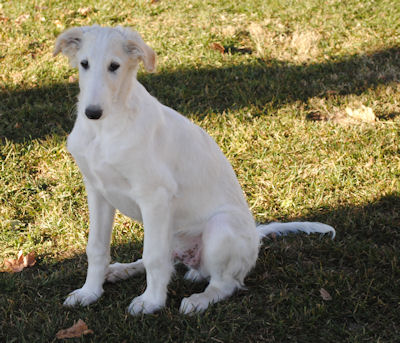 3 month old Clint (left) Stoney (center) Eddy (right)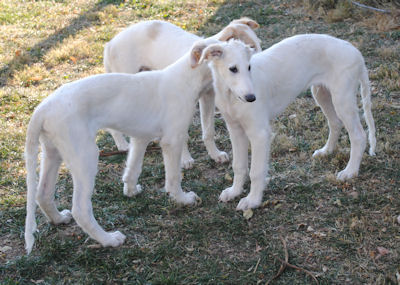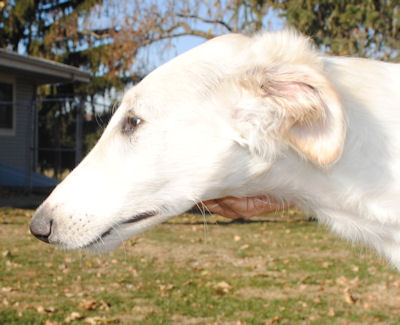 Eddy (gold boy) 7 weeks old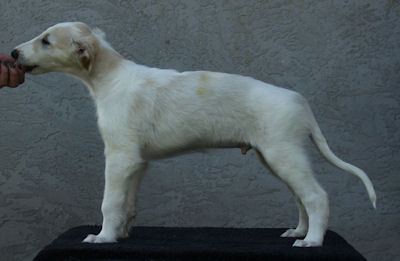 Littermates: CH Aruzia Conundrum Over the Moon "Connie"
CH Aruzia Joyous Moondance JC "Phoebe"
GCH Aruzia Bright Moon Over Tahoe CGC JC SC RN BN CD RA "Clint"
GCH Aruzia Moonstone of Rivervue " Stoney"
---
Home This page was last updated November 27, 2016 © 2016 Lorrie Scott. All Rights Reserved.