CLINT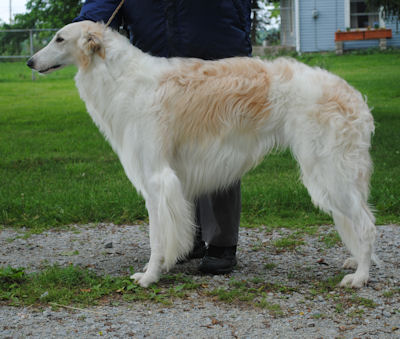 GCH Aruzia Bright Moon Over Tahoe, CD, CGC, JC, SC, RN, BN, RA
(RBIS MBISS GCHS Aruzia Priority One JC, CGC, ROMX-C x GCH Borscana Coyote Latrans JC, ROM-C)
Born August 13, 2010
white male with gold spots HP38370806 pedigree
Health Clearances: CERF BZ-350901 OFA BZ-DM498/15M-VPI (clear)
OFA cardiac: BZ-CA1021/24M/C-VPI-ECHO BZ-TH614/27M-VPI
CHIC #86111
Breeders: Lorrie & John Scott Owners: Steven & K. Carol Artley (Tahoe)
Clint won his first conformation point from the puppy class. He also earned his Canine Good Citizen title as a puppy. As a yearling, he earned 2 more points in conformation. Clint earned his Junior Courser title, his first time coursing. As a 2 year old, Clint has finished his Senior Courser title in 4 trials, and earned 3 points towards his FC title. In 3 trials, he completed his Rally Novice title. He won a four point major, owner handled by Steve, at the Medina Ohio show April 20, 2013. Clint finished his Beginner-Novice (BN) title May 14. Clint won another point May 25, and a 3 point major June 23, handled by KC. Three more point wins in August and the final point September 14, gave Clint his Conformation Championship, owner handled all the way. Clint won four GCH points with a Best of Breed September 15. Clint won Best of Breed October 12 for a 5 point major over specials, another point October 13 and another point (over specials) October 27, 2013. In 2014, Clint won points and a first place in ASFA coursing. At 2 trials in AKC coursing, he won two first placements worth a 3 point major and 2 points. November 13, Clint won Best of Breed over male specials for 5 GCH points, owner handled. November 14, 2014, Clint won Best of Breed over male specials for 5 GCH points. January 4, 2015, Clint earned his first "leg" towards his Companion Dog (CD) title, finishing at the February 13 & 14 Hamilton Ohio trials, with owner-handler KC. April 5, Clint won another first place and points in ASFA. April 19, Clint won 2 GCH points. June 13, 2015, Clint finishes his Grand Championship (GCH) with a 5th major, owner handed. He defeated other specials 7 times, during his short "specials" career. He earned his Rally Advanced title; with legs July 11, August 8, and August 15, 2015. He has earned one RE leg. Clint has been on the Dayton Dog Training Club's demo team for several years, and enjoys showing off his obedience skills and meeting children.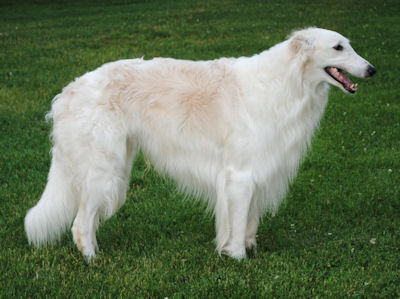 Clint is pictured as a 4 year old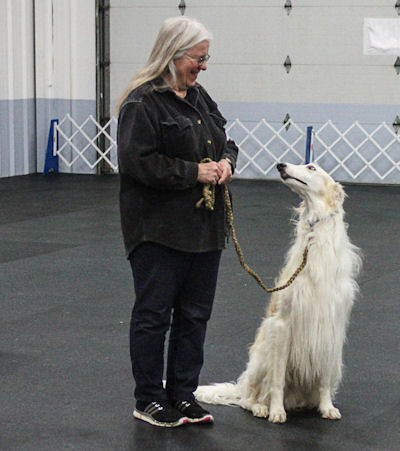 Clint is pictured completing his Companion Dog title, February 2015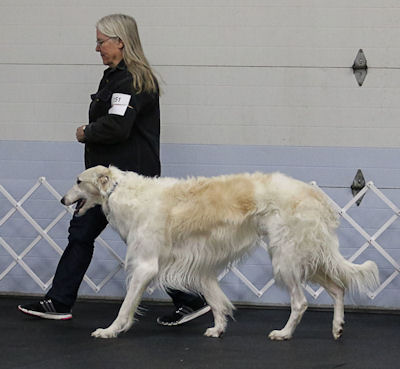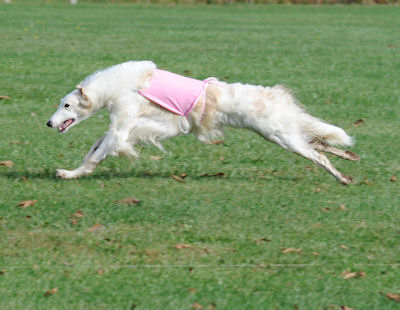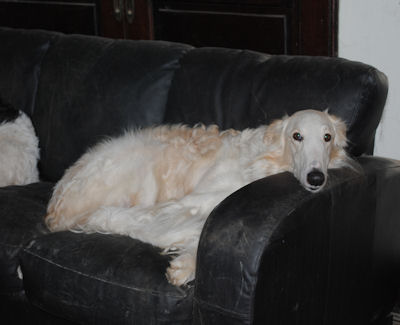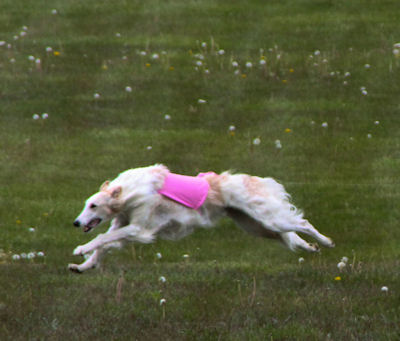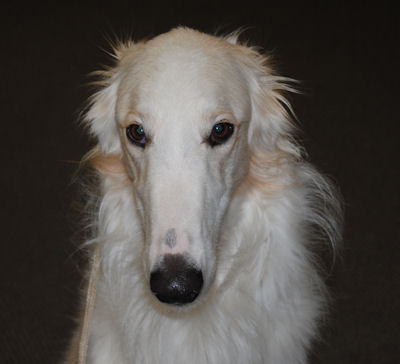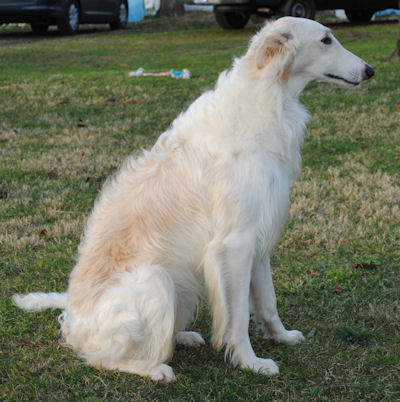 Clint is pictured at 6 months of age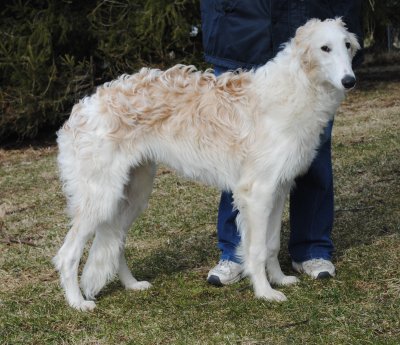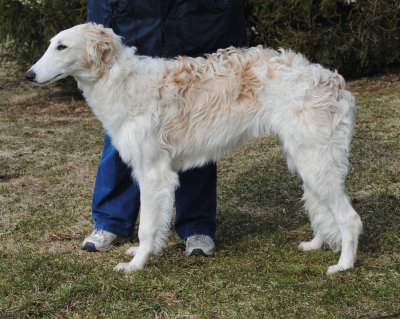 4 month old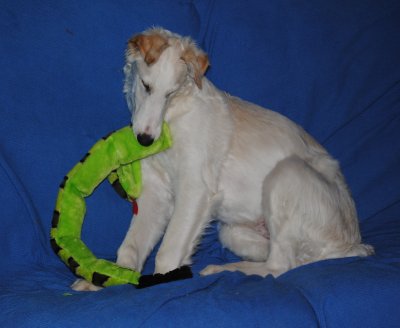 Littermates: CH Aruzia Conundrum Over the Moon "Connie"
CH Aruzia Joyous Moondance JC "Phoebe"
CH Aruzia Ridgeside Champagne Moon at Joyous Gard CGC "Eddy"
GCH Aruzia Moonstone of Rivervue " Stoney"
---
Home This page was last updated November 7, 2015 © 2016 Lorrie Scott. All Rights Reserved.