Connie
CH Aruzia Conundrum Over the Moon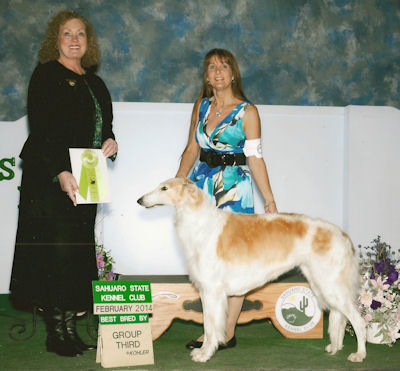 sire: RBIS MBISS GCHS Aruzia Priority One JC, CGC, ROMX-C
GCH Borscana Coyote Latrans JC, ROM-C
white and gold spotted female August 13, 2010 HP38370802 pedigree
BZ-EYE212/54F-VPI BZ-DM451/13F-VPI (clear)
Breeders/owners: Lorrie & John Scott
Connie's journey to her Championship: Connie is pictured below on the right, winning BOS in sweepstakes, to her litterbrother's Buck Best In Sweepstakes, April 16, 2011, at the Western Hound Association of Southern California show, sweepstakes judge Antonie Groenendijk (from the Netherlands).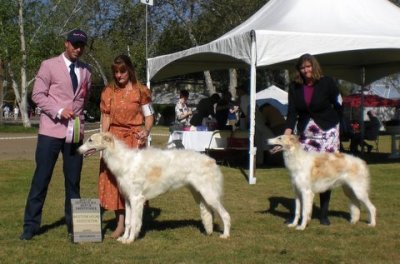 June 17, 2012, Connie wins her first point from the Bred-By class. Pictured at the Bahia Sur club of Chula Vista show, with judge Karin Ashe, and owner Lorrie.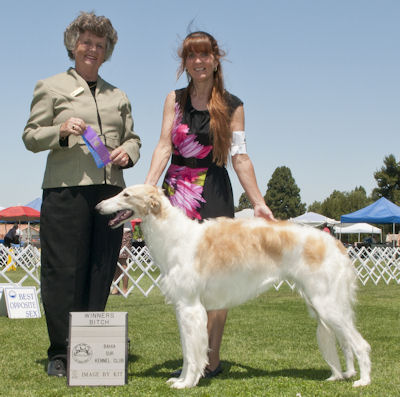 Pictured with judge Rita Biddle, winning reserve to a major February 24, 2013, at the Silver Bay club of San Diego show.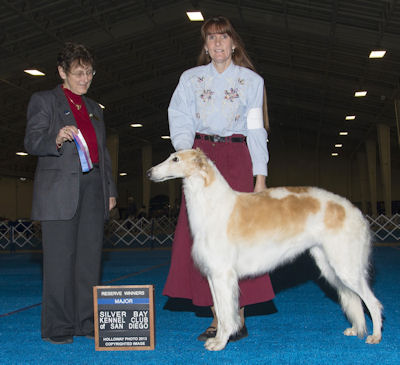 At the Oakland show, March 23, 2013, the 2 year old Connie won a 4 point major from the BBE class, by winning Winners Bitch over 11 class bitches, Best of Winners over 7 class dogs, and Best Opposite Sex over three bitch specials. Pictured with judge Robert Frost.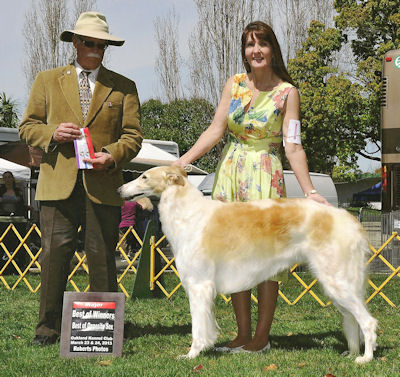 April 21, 2013 at the Burbank show, judge Denny Mounce, Connie won WB for a point. May 5, 2013 Connie won a 3 point major at the Rio Hondo California show, over 9 bitches, judge Betty Stenmark. Connnie won the points at the Sahuaro State Arizona shows February 1, 2014 judge Anne Katona and on January 31, judge Loraine Boutwell. Connie is pictured at the top of the page, wining a Group 3 in the Bred-By Group, with judge Anne Katona. Connie won the points at the Lost Dutchman Arizona shows, judges Debbie Peterson and Barbara Langlois, February 2 and 3, 2014. Connie finished February 3, 2014, with all points from the Bred-By-Exhibitor class, handled by Lorrie.
Puppy Connie: 5 months old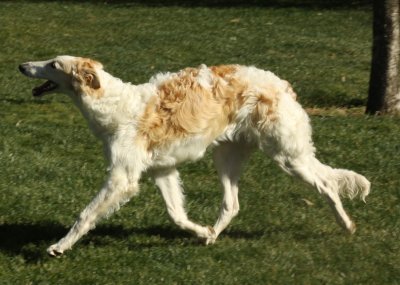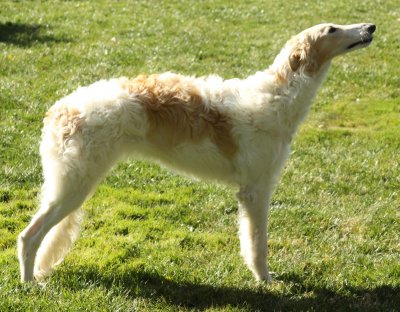 7 weeks old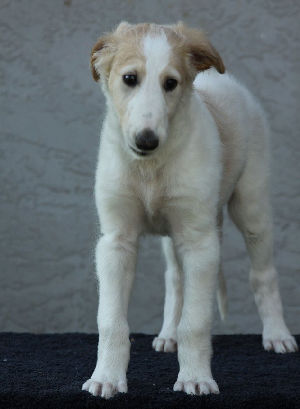 4 weeks old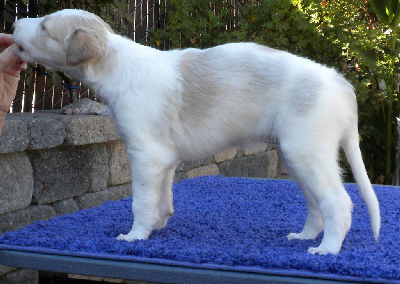 Connie's littermates:
GCH Aruzia Bright Moon Over Tahoe CGC JC SC RN BN CD RA "Clint"
CH Aruzia Joyous Moondance JC "Phoebe"
CH Aruzia Ridgeside Champagne Moon at Joyous Gard CGC "Eddy"
GCH Aruzia Moonstone of Rivervue " Stoney"
Aruzia Knightly Moon " Buck"
Aruzia Moonlite No Other " Minnie"
---
Home This page was last updated November 29, 2020 © 2020 Lorrie Scott. All Rights Reserved.