DesertWinds Aruzia Fun With Tahoe's Skye
Born October 23, 2018
self red female with white feet HP56857703 pedigree
sire: GCHB Konza-Plum Creek Alfa Romeo At Aruzia, CGC, CA "Aspen"
dam: GCH Hemlock Hollow Aruzia DesertWinds Journey, CGC JC RE BN "Vivian"
Breeders: Wendy Merendini & Lorrie Scott
Owners: Steve & K. Carol Artley
6 month old Skye.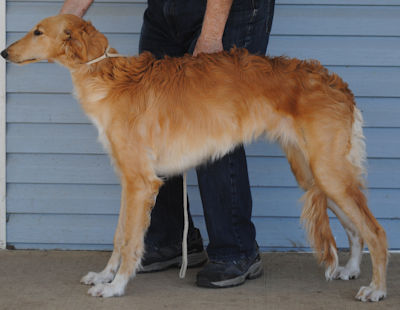 5 month old Skye showing at her first puppy match, where she had fun meeting people.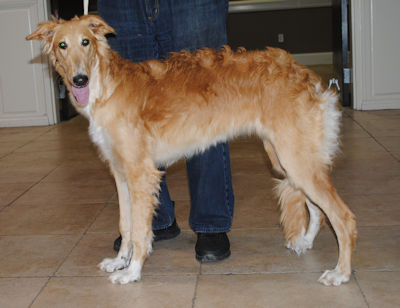 5 month old Skye in the field with her great uncle Clint
5 month old Skye needs to grow more to fit her big ears
18 week old Skye, trying to figure out how to open the gate at the top of the stairs./p>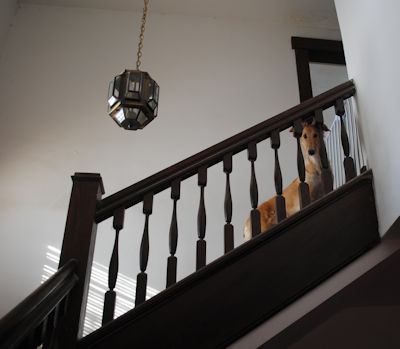 Watching the men with the bucket truck cutting down the dead tree.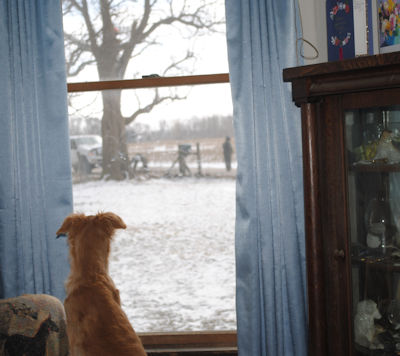 4 month old Skye, playing in the yard with James, and watching the tractor in the field across the road.
14 week old Skye quietly rode in her crate with her toys for the three day drive from southern California to Ohio, the end of January. The snow and below zero weather at her new home took some getting used to. Here is 15 week old Skye on her favorite platform bed. But she really prefers the lounge chair. The borzoi offered to share their couches, as long as Skye didn't take her half out of the middle (last picture).
Skye was used to living in a home with borzoi. But she was puzzled by the strange looking blue merle Shetland Sheepdogs, who barked a lot. After a few days, Skye decided playing chase and bark with the shelties was a fun game. With the snow gone, it was time to explore the yard and check out the grass, so different then what grew in the sandy desert soil of her former home. Even more interesting, was the field where the adult borzoi were running back and forth.
Pictures of Skye at 3 months and younger, taken by Wendy Merendini.
3 month old Skye visiting a store.
Skye is pictured at 12 weeks, in the center with Neon on the left and MaryRosa and their dam on the right.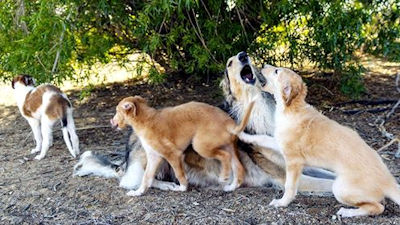 Skye is pictured at 10 weeks.
Skye is pictured at 9 weeks with Neon and MaryRosa.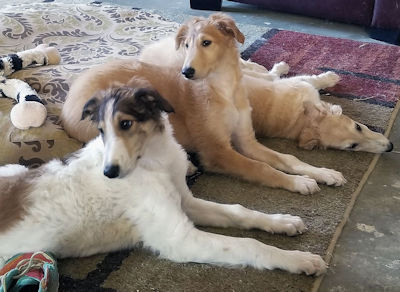 <
8 week old Skye is pictured with Neon.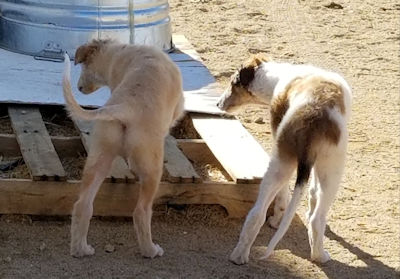 Skye at 7 weeks.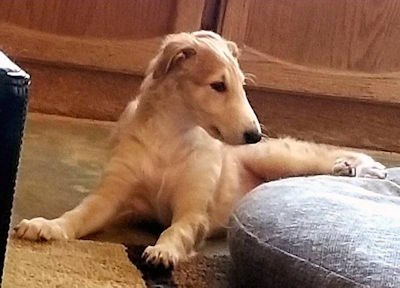 Picture 1, 6 week old Skye is in the center with sisters MaryRosa and Jolly.
Picture 2, Skye is in the upper left, watching her sisters play with their dam's tail.
Skye is 4 weeks old playing with toys. Skye is 1 day old in the last picture.
Skye's litter mates are Neon and MaryRose and Jolly
---
Home Back to Aruzia Bred Litters This page was last updated April 30, 2019 © 2019 Lorrie Scott. All Rights Reserved.