Jolly
DesertWinds Aruzia Fun At Hemlock Hollow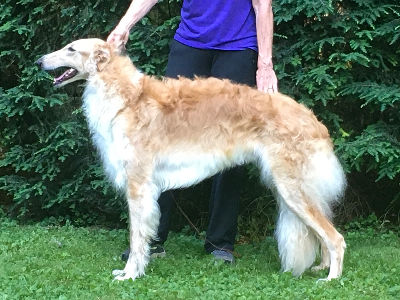 sire: GCHB Konza-Plum Creek Alfa Romeo At Aruzia, CGC, CA "Aspen"
dam: GCH Hemlock Hollow Aruzia DesertWinds Journey, CGC JC RE BN "Vivian"
Born October 23, 2018
self red female with white feet and white on her neck. HP56857704 pedigree
Breeders: Wendy Merendini & Lorrie Scott
Owners: Christine Danker, Paul Danker, Lorrie Scott
Jolly is picture above at 2 1/2 years old
One year old "Jolly" is pictured below, sitting with a toy.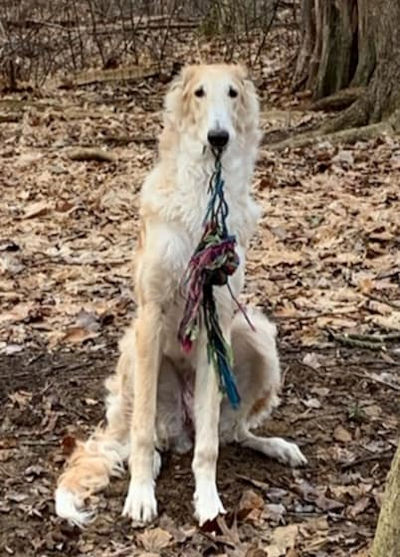 playing in the snow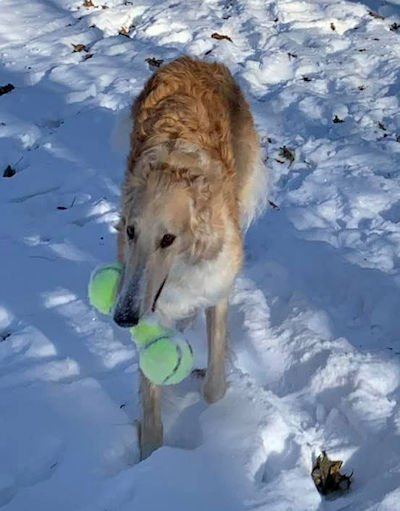 "Jolly" is pictured below at 5 months, having passed her graduation test at her first training class.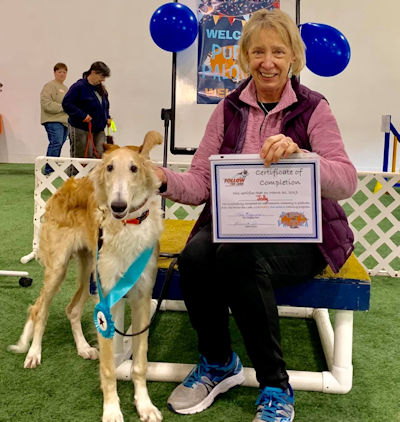 >
Jolly at 8 weeks.
Jolly at 6 weeks. Picture 1 is Jolly and MaryRose.
Picture 2 is Jolly and MaryRosa playing with their dam's tail, with Skye on the bed watching.
4 week old Jolly with her dam. 1 day old Jolly is the larger of the 2 pups.
Jolly's litter mates are Neon and MaryRose and Skye
---
Home This page was last updated June 22, 2021 © 2021 Lorrie Scott. All Rights Reserved.