Pavanne
Joyous Sky Run Pavanne JC SC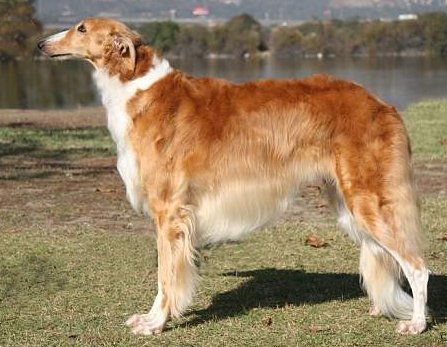 sire: CH Mascha's Achilles
dam: CH Sky Run Starfleet Russkaya JC FCH
self red female with white trim May 13, 1997 - October 2008 HM70122802 pedigree
CERF BZ-801/62F BZ-TH50/118F-PI
Breeders: Joy Windle (Joyous) & Rhys Wiggins & Barbara Skinner (Sky Run)
owners; Lorrie & John Scott, and Joy Windle
Pavanne is pictured at the Mt Palomar show in August 2000 winning a point. Also pictured is Pavanne as a veteran.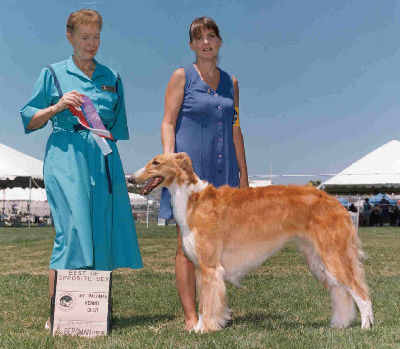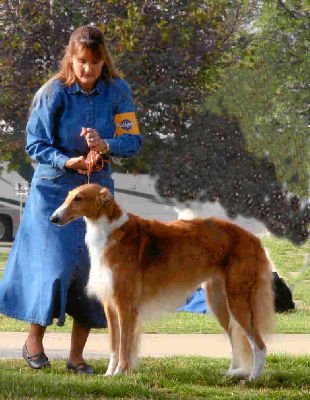 Pavanne competed in 5 AKC lure coursing trials, where she won 8 points, 2 majors towards a Field Championship, and finished her Junior Courser and Senior Courser titles. Pavanne is the dam of four boys and one girl: Tigger, Jack, Manny and Moe. Her son Tigger sired the Specialty Best of Winners Heidi and Heidi produced the multiple specialty winner, multiple group winner and top producer Frosty.
---
Home This page was last updated November 22, 2020 © 2020 Lorrie Scott. All Rights Reserved.