Manny
Aruzia Blew By You, RN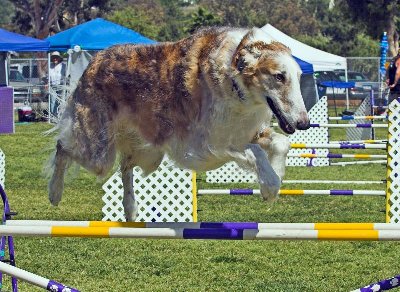 sire: Int/Mx/Am CH & FC Aruzia Seattle Blew JC SC
dam: Joyous Sky Run Pavanne JC SC
red brindle male with white trim May 21, 2002 - June 2, 2014 HM99978902 pedigree
BZ-CA497/53M/C-PI-ECHO BZ-DM81/97M-PI (clear) DNA V279587
Breeders: Lorrie Scott & Joy Windle Owners: Randi Boysen Carl & Don Carl
Manny is pictured winning Best Male in Veteran Sweepstakes at the July 29, 2011 BCOC Specialty, with judge Lynda Cattoni-Shafer and owner handler Randi Carl.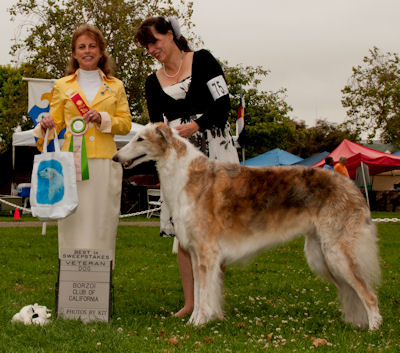 Besides earning the Rally Novice title, Manny earned 1 Novice Agility leg, 1 Novice Agility Standard leg, 1 Junior Couser leg and 1 Rally Advanced leg, with his handler Randi.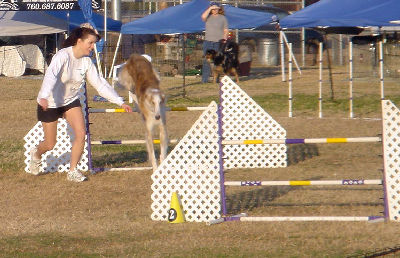 Manny loved children.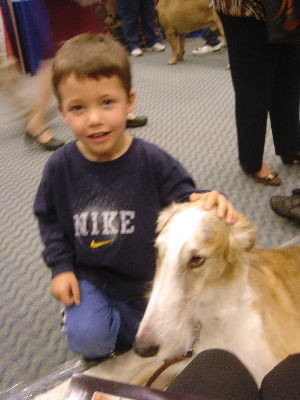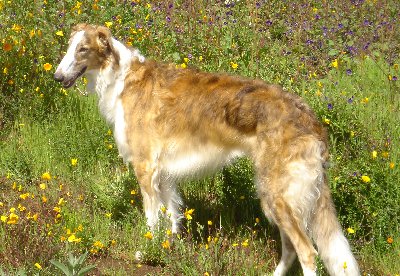 Manny at 8 1/2 years.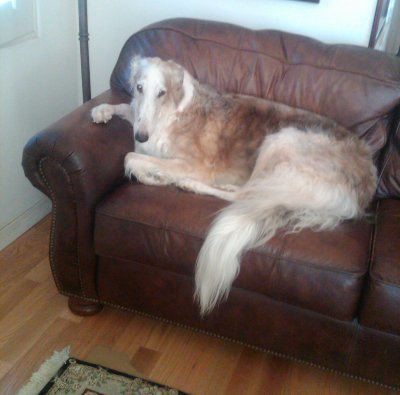 His brothers are Tigger, Jack and Moe. Manny shared Randi and Don's house with Jack for 12 years.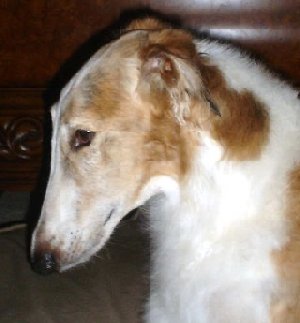 ---
Home This page was last updated November 30, 2020 © 2020 Lorrie Scott. All Rights Reserved