Lana
CH Sylvan Silver Slipper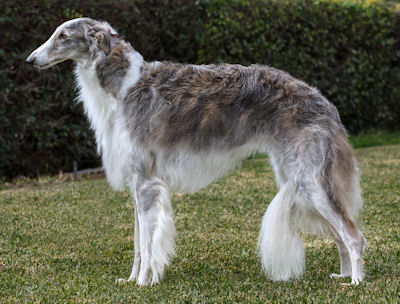 photo by Patti Neale
sire: CH Po Dusham Sylvan Scrimshaw
dam: GCH Sylvan Vitrina Finian's Rainbow JC, FCH, ROM-C
self silver brindle female January 3, 2012 HP43207103 pedigree
CHIC #112799, BZ-DM1-24/39F-VPI DM clear BZ-EYE289/48F-VPI, BZ-TH884/49F-VPI
BZ-CA1205/29F/C-VPI Cardiac normal DNA profile #V755870
breeders: Christopher Neale & Patti Neale
owners: Randi Boysen-Carl and Lorrie Scott
"Lana" has matured into a full bodied lovely bitch. She came out at the end of 2015 and in 3 weekends she was Winners Bitch 5 times for both majors and a total of 10 points. May 1, 2016 Lana wins another point owner handled. September 24, 2016, Lana wins 2 points. Lana finished December 5, 2016. Lana is the dam of a singleton puppy Aruzia Sylvan One Frosty Morning "Grace"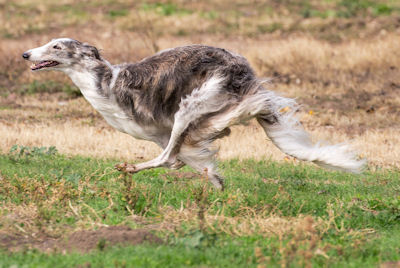 running photos by Patti Neale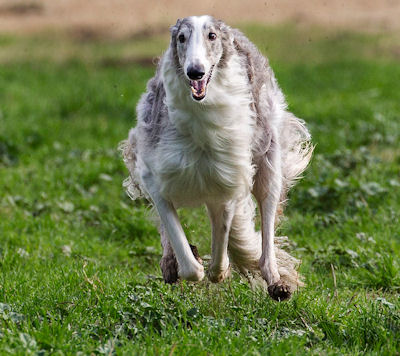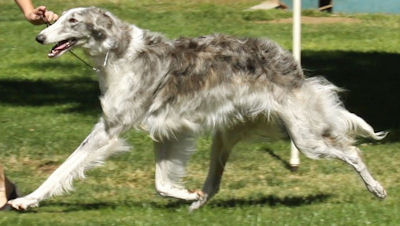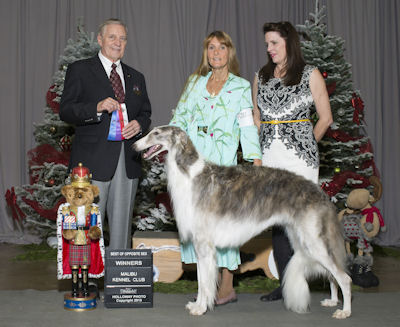 Home This page was last updated November 22, 2020 © 2020 Lorrie Scott. All Rights Reserved.